Minsan kasi dahil sa crush mo siya feeling nya mas superior sya. If consistent na ang pang di-dedma niya sayo sa social media mag isip-isip kana.
1.HINDI KA NYA TYPE
Sa bawat post nya sa social media ikaw yung pinakaunang nagla-like at heart. Nakailang "Hi" kana sa messenger simula noong 2012? Bes, you need to wake up from reality na he is not worthy of your time and effort. Meron tayong tinatawag na "MOVE ON", humanap ka nalang ng ibang crush malay mo mag work.
2.FRIEND ZONE
Iniintertain ka naman nya talaga, kaso lang wala siyang na feel na urge na maging BABY mo. Siguro, masyado kang pa virgin or di kaya ay YOU are not his ideal, kaya better be friends nalang muna, atleast sa FRIENDSHIP may forever.
3.INSECURE
Minsan kasi dahil sa crush mo siya feeling nya mas superior sya at dapat hindi siya kunware easy to get pero deep inside, he is longing to be with you only if he has the guts to swallow his pride and hindi nya iniisip na mas gwapo/maganda sya kesa sayo.
4.UNAPPROACHABLE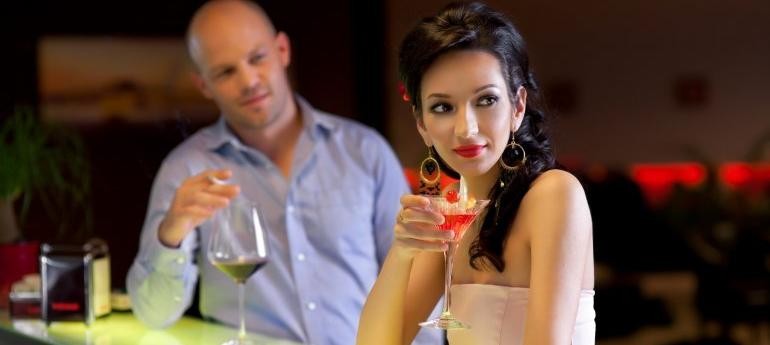 Which relates to rule#1, you need to weight things out. If consistent na ang pang de-dedma nya sayo sa social media because he have this aura na "TOUCH ME NOT", then you should realize na his life is not an open book and only closest to him ang feel nya e approach. Privacy is all that matters to this kind of guy, respect begets respect.
5.VERY BUSY
We are living in a fast changing world and we have to set priorities. Majority of reasons kung bakit hindi ka nya nakakausap kasi sobrang focus sya sa career nya or pwede din natin sabihin na you're not his priority for now, so maging happy ka nalang to his future success. Busy-ness means money ikaw nga.
6.Ex nya si Present mo
This maybe not realistic pero totoo siya. So bago ka magka CRUSH to someone, might aswell dig a little deeper to his background to your advantage. Malay mo, kinausap ka nga, pero meron pala siyang bad intention. "Don't trust anybody, even your buddy so that your body wouldn't be touched by anybody (Napasok ko din yung tongue twister na memorized ko".
7.MASAMA ANG UGALI
Yung feeling na sobrang pa FAMOUS, HIGH END and only chose to deal with ARISTOCRATS. This kind of ugali is not helpful and should not be IDOLIZED. Give him a taste of his own medicine instead. Challenge yourself, magpa gwapo at pa yummy ka! Embrace the idea of becoming a better version of yourself. Malay mo, yung crush nya pala ay jowa mo na ngayon, gulong ng palad.